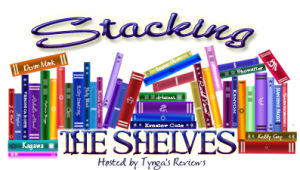 Stacking the shelves is a weekly meme hosted by Tynga's Reviews.
So, there was a library sale this week. . . . 🙂 i got 7 books for $1 each.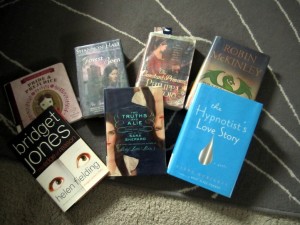 Pride and Prejudice (Adams and Oliver), Forest Born (Shannon Hale), The Constant Princess (Philippa Gregory), Dragonhaven (Robin McKinley), Bridget Jones: The Edge of Reason (Helen Fielding), Two Truths and a Lie (Sara Shepard), The Hypnotist's Love Story (Liane Moriarty)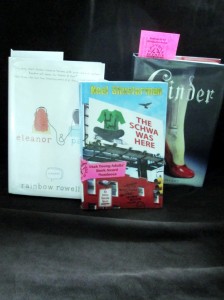 From the library: Eleanor & Park, The Schwa Was Here, and Cinder
The one I'm really thrilled about is Pride and Prejudice. I'm planning on starting my kids on Austen as early as possible. 🙂 I really want the whole set, and though this copy isn't in the best shape, it's a good start. I'm also excited to break into The Hypnotist's Love Story by Liane Moriarty.
And I'm late to the Cinder party, but I'm excited to get started. Anyway, there ya go, my haul for the week. What have you been reading?